Robin Schroeter
Actor, Acting Coach, Casting Director, Director
The only Western Acting Coach with a Master's Degree in Performing Arts (Directing) in Bangkok, Thailand. I work as acting coach, actor and arrange castings.
MasterClass Studio is the Performing Arts School of my wife and me.
Actor
I have been in love with acting and theatre ever since my high school days. It is a love that continues until today. I glow when I go onto stage as actor. Every. Single. Time.
Acting Coach
I offer acting coach services for both adults and children. For more information about coaching please visit my section on coaching below. I offer a professional actor's training at our Performing Arts School, MasterClass Studio.
Corporate RolePlays
My experience in the corporate world combined with my actors training have led me to take on jobs in corporate role play. I enjoy corporate role plays as part of my experience as actor and to hone my improvisation skills.
The Language Coach
Some of the bigger productions that I have been proud of being part of were: the award winning movie Patong Girl (the part of Fai, 2014), Schwarzbrot in Pattaya (the part of Anchalee, 2015-16), Herr Lenz reist in den Fruehling (the part of Luck, 2015)
Songwriter
I love the poetry, I love playing guitar, I love comedy. My songwriting is for the stage. 2019 I will celebrate my comeback as stand-up comedian with my guitar.
Make Your Life a Priority.
I certainly will.
Thank you for visiting my page.
My aim is to inspire you through my art, my music, my theatre and my comedy. I want to touch you, to make you feel alive. I want to inspire you to be more than you think you can be.
MA in Directing from Chulalongkorn University
One of my dreams came true when I studied MA Directing at Chualongkorn University. The studies gave me a deeper insight into acting, directing and myself as a person and a broader outlook in the field of performing arts.
An Actor's Training is never finished
I am a strong believer in acting as a trade. I train, practice and develop myself all the time. That is one of the interesting parts of being an actor. It is a work that is never finished. There is always something new to learn. I regularly participates in trainings and workshops training various techniques. Some of the workshops I have attended include "Just Being" Sanford Meisner based Workshop by Nophand Boonyai. As part of the Arts on Location program I attended the "Viewpoints" by Carlos Nicolau Antunes, "The Body Alphabets" physical and vocal techniques developed by Zygmunt Molik and Jerzy Grotowski by Jorge Parente. Furthermore, physical theatre workshops as "Moving from Visualization" by Vidura Amranand, "Minimalism (economic & effective) Acting and Movement" by the Thai National Artist – Nikorn Sae Tang, and "Viewpoints" Physical Theatre Workshop by B-Floor Theatre Bangkok. Gymlab Stanislavski based acting lessons with John Marengo. And of course, during my Master's Degree studies in Directing I have been trained in the Method, script analysis and several other techniques.
Become an actor! I offer an English language actor's training to help you turn your life around.
Testimonials & Featured Clients
Aliquam vehicula nunc facilisis tincidunt feugiat. Pellentesque sed viverra nisi. Fusce et laoreet augue. Quisque pretium, felis at volutpat rhoncus, ligula lectus semper urna.
Jhon Smith, CEO @ Labib Digital Studio
Duis tristique pretium nunc, eget imperdiet tortor auctor et. Mauris porttitor mollis metus at sollicitudin. Etiam id bibendum ipsum. Proin molestie, velit eget euismod rhoncus.
Jhon Smith, CEO @ Labib Digital Studio
Fusce in sapien sit amet lectus iaculis porttitor ac at magna. Proin at lectus tincidunt ante dapibus rhoncus. Maecenas eget ornare ipsum. Sed quis consequat lorem.
Thomson Polan, CEO @ Caramal Digital Studio
Sometimes I write About Acting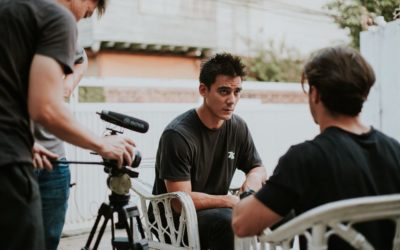 This is our first public online acting course! Do you want to become an Actor? Do you want to develop yourself? Do you want to unleash your potential? This new online acting course (Fundamnetals of Acting) will help you to: Learn the basics of actingFind out and...
Let's Start a Conversation